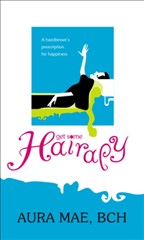 Want to read a little bit of my book before deciding to buy it? Click on the link below! So many ways to read it: paperback, Kindle and Kindle Unlimited!

---
Get to Know Aura Mae

I visited the Q13 Morning News set to talk about the Taste of Tacoma and show the quickest recipe ever! Need something refreshing, light and unexpected to take to your next BBQ? You can whip this up in 3 minutes!
Clip and recipe are here.
---
More videos on Vimeo

Press and appearances

Aura Mae is a frequent guest at food festivals across the country, a resource for local reporters, and serves as a visiting guest chef at small fine dining restaurants.
October 23, 2016 Noon: Holiday Food and Gift Festival, Tacoma Dome Recipes
Taste of Tacoma, Point Defiance Park, Tacoma, WA: June 2016
Recipes
Octoberfest Northwest, Washington State Fairgrounds, Puyallup, WA: October 2015 Recipe

Taste of Tacoma,
Point Defiance Park, Tacoma, WA: June 2015
Recipes
The Secret Sauce Society
August 24, 2014

Chefs for Cystic Fibrosis
Healthful Butter Suggestions: Northwest Military and Weekly Volcano
No Cook Summer Recipes: Northwest Military
Taste Of Tacoma June 28, 2014: Main Stage Demo - Unexpected Veggies Recipe
Viva Big Bend 2014
: Northwest Meets Southwest Salmon Dinner at The Century Bar and Grill
Maxwell's Restaurant and Lounge
: March 11, 2014 Guest Chef
The Grand Cinema: Academy Awards VIP party March 2, 2104
Tacoma Cooks Master Chef 2013: Mystery Basket Cook-off Winner
Bite of Seattle 2013: Seattle Recipe Demo - Pan Seared Salmon with Fruit Salsa
South Sound Women's Show 2013: Main Stage Demo - Veggie-Loaded Lasagna
Recipe
Olive Oil Cupcakes: City Arts
Magazine
Q&A With Aura Mae: City Arts Magazine